In the quest of open science: university publishing on ScienceOpen
Just two weeks ago, ScienceOpen celebrated a new a partnership with Vilnius University Press (VUP) and Liverpool University Press (LUP), which brought to ScienceOpen a number of additional collections in humanities, social and life sciences. In doing so, they joined our portfolio of collaborations with university publishers such as UCL Press, University of Huddersfield Press, Tsinghua University Press, Ternopil National Medical University and FZ Jülich. In this blog post, we want to focus on university presses and how our platform can assist them in bringing science closer to being easily accessible, open and transparent.
Introducing two new partners
Vilnius University Press is the largest academic publisher in the Baltic states and the official publisher for the University of Vilnius – one of the oldest and most well-known higher education institutions in Eastern and Central Europe founded in 1579. VUP's featured collection 'Vilnius University Press' on ScienceOpen gathers the latest multidisciplinary research findings from Vilnius University in one easily searchable place with a myriad of sorting and filtering tools. For instance, see "Nonlinear Analysis: Modelling and Control", which is the embodiment of the interdisciplinary nature of VUP's publications.
Liverpool University Press is the UK's third oldest university press and an award-winning academic publisher that specializes in literature, modern languages, history and visual culture. With over 5000 articles indexed on ScienceOpen, the LUP's Super Collection – currently features the 'Liverpool University Press Planning and Development' Collection, combining publications from two highly regarded peer-reviewed journals—with more content and journals to come!

International Development Planning Review provides an interdisciplinary platform for the critical study of development related practices, planning and policy in the global South.
As a leading urban planning and regional planning journal, Town Planning Review provides a principal forum for communication between researchers and students, policy analysts and practitioners. Its publications advance town and regional planning research in highly developed economies and in emerging industrial states.


ScienceOpen's role for open science
ScienceOpen supports university presses by placing their content in an interactive discovery environment – depending on the individual needs, publishers can benefit from a complete infrastructure for preprints, journals and books, open and closed peer review, and community curation. It goes without saying, ScienceOpen allows university presses to push the open science agenda forward on a much larger scale!
Putting science in context thanks to Super Collections
Because of this, many university presses have already chosen ScienceOpen's platform as their hub to connect the research with the researchers. For example UCL Press, which wasestablished as UK's first fully open access university press in 2015. Using ScienceOpen's Super Collection infrastructure, UCL Press present hundreds of open access articles to the readers, all accessible and easily searchable within their own journal environment or in one publisher landing page.




Megajournals – an open way of communicating science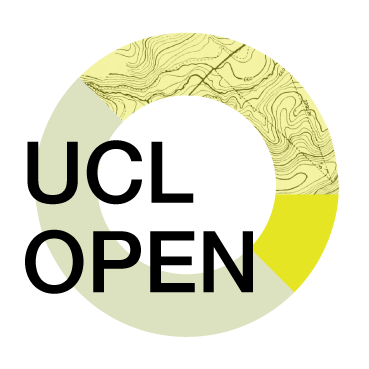 ScienceOpen also features UCL Open: Environment – a university megajournal providing an open access and transparent end-to-end publishing model, enabling research to be accessible and transparent at every step of the process. It accepts submissions in all aspects of environment related research. This open access publishing platform is based on a fully open peer review model that uses preprint publication during the open review process to speed up the scientific process. The Editor-in-Chief has written a passionate editorial about the importance of a new way of communicating research results to tackle the big problems of scientific publishing.





Global scope for open science
SScienceOpen's role is also to bring worldwide research closer together, reduce scientific borders and facilitate immediate exchange for the benefit of the global scientific community. This is why ScienceOpen is happy to have started a partnership with the prestigeous Tsinghua University Press (TUP). ScienceOpen features currently six TUP journals in the 'Tsinghua University Press' Super Collection, including Tsinghua Science and Technology, Journal of Advanced Ceramics, and Friction. Thanks to this, we hope to boost discoverability of Chinese research and make it available to a wider scientific community.





New tools for book publishers
With the recent addition of books and book chapters to the platform, the university presses can now also add their book portfolio to the discovery environment. University of Huddersfield Press was among the first university publishers to showcase their book content in a new collection.
The cutting-edge technology for scholarly publishing enables scholars to interact with research in a faster and more accessible way and encourages further collaboration within the research community. Browsing books is convenient thanks to a dynamic scroll menu – so you can easily jump between chapters with no extra redirects!







What's next?
By constantly adding new features and content to its platform, ScienceOpen has a lot to offer and an ever-growing portfolio of services for university publishers. Integrating publications in the form of featured Collections provides an innovative channel for academic research making it available to audiences beyond the university, and ScienceOpen looks forward to continuing to make science open in collaboration with university presses in the future.
References:
Newman, P., Kosonen, L., & Kenworthy, J. (2016). Theory of urban fabrics: planning the walking, transit/public transport and automobile/motor car cities for reduced car dependency. Town Planning Review, 87(4), 429–458.