Celebrating books on ScienceOpen ahead of the London Book Fair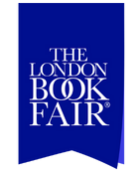 The London Book Fair is one of the largest events that brings together publishers and dealmakers, copyright experts, and other professionals from the print, audio, TV, film, and digital publishing landscapes.
This year's Fair, which will take place between the 5th and 7th of April 2022 at Olympia London, will bring together the publishing community for three days of business, networking, and learning.
We are very excited to be joining London Book Fair next week, and in today's blog post, we would like to highlight our diverse and impressive book content, which has been featured in tens of collections and includes publishers from all over the world.
ScienceOpen offers institutions, independent publishers, university presses, and researchers cutting-edge technology as well as a variety of publishing solutions and services.
If you will be attending the Fair and would like to meet with Stephanie Dawson or Stuart Cooper to learn more about our services, feel free to contact them for a personal meeting.
Let's discover our partners one by one


African Minds
African Minds is a non-profit, open-access publisher based in South Africa. They primarily publish books in the social sciences, and their authorship includes many important African academics and thinkers, as well as international academics with a strong connection to the continent.
African Minds aims to make knowledge more accessible by providing a new publishing channel for new authors and emphasizing access, openness, and debate in the pursuit of expanding and deepening the African knowledge base.
Amsterdam University Press
In Europe and beyond, Amsterdam University Press is a leading scholarly publisher of the Humanities and Social Sciences. Amsterdam University Press' main goal is to make current research available to scholars, students, innovators, and the general public.
AUP is an acronym that stands for scholarly excellence, global presence, and participation in the international academic community.
AUP's collection on ScienceOpen includes more than 2600 book and book chapter titles, including over six hundred open-access books, ready for you to discover.
Carl Grossman Books
Carl Grossmann Books provides you and your peers with easy access to a variety of books on topics such as law and legal studies, media studies, criminal procedure law, and human and civil rights.
The full open-access collection on ScienceOpen includes a variety of publications, both in English and German, which are available anywhere and at any time. Carl Grossmann Publishers makes their titles available in all electronic formats, including PDF, EPUB, and MOBI for mobile readers, e-book apps, and Amazon Kindle, in addition to print and online. Moreover, they offer authors a transparent calculation/cost scheme to clearly set out the steps and connected costs of the publishing process.
De Gruyter Books in Materials Science
De Gruyter has been publishing high-quality scholarship for over 270 years. An international, independent publisher headquartered in Berlin, it publishes over 1,600 new book titles each year and more than nine hundred journals in mathematics, engineering, computer sciences, natural sciences, medicine, the humanities, social sciences, and law.
De Gruyter has a topical collection dedicated to Materials Science on ScienceOpen, with many books available on topics of Energy, Nanotechnology, and other related fields, including graduate-level textbooks, books for STEM career beginners, traditional monographs, and so on.
Longleaf Services and the Sustainable History Monograph Pilot
The Sustainable History Monograph Pilot Collection is the result of ScienceOpen's collaboration with Longleaf Services to publish open digital editions of high-quality history books from university presses.
There are currently forty open-access history books available in the SHMP collection, published by various University Presses such as Cornell University, the University of Hawaii, Fordham University, University Presses of Colorado, Georgia, Oklahoma, Washington, and many more.
Furthermore, the Sustainable History Monograph Pilot is clearly presented in ScienceOpen's Collections infrastructure, with branding and collection details explaining the role of Longleaf Services.
Medical Physics Publishing
Medical Physics Publishing is a new addition to our discovery environment, providing books, reference materials, and study guides to the medical physics community. MPP has a substantial backlist of books, reports, and theses in medical physics and related fields.
Medical Physics Publishing adds valuable medical titles to ScienceOpen's content, which currently includes more than 4.4 million books.
Michigan Publishing
The University of Michigan Press (UMP) is a leading publisher and distributor of books and digital projects in the humanities and social sciences. ScienceOpen has been collaborating with the University of Michigan Press not only on highlighting its titles as part of a featured Collection within our discovery environment but also on assisting UMP with metadata enhancement by providing expert technical services.
Michigan Publishing combines the strengths of a highly regarded university press with the innovative, service-oriented approach of a university library renowned as a leader in digital initiatives and technologies.
And the good news is that nearly all of the featured titles on ScienceOpen are open access, which adds value to research while also contributing to a more open and accessible environment for scholars, students, and researchers.
University of Maribor Press
University of Maribor Press operates on a modern basis and meets the demands of today's rapidly changing scientific communication. It publishes scientific books, expert books, textbooks, and other monographs in the fields of science, technology, art, humanities, and social sciences, both in print and online.
It is also another distinguished publisher on ScienceOpen that, through open access publishing, allows the academic community to explore new avenues of scientific communication.
Huddersfield University Press
The Huddersfield Books collection on ScienceOpen includes academic monographs, art exhibits, fiction collections, and local history titles.
The University of Huddersfield Press was founded in 2007 and has since grown to become an open-access publisher of high-quality research, bringing international research expertise as well as a strong emphasis on practice and real-world application to their publications.
By publishing innovative research as open access, Huddersfield Books aim to improve access to scholarly work for the benefit of all.
UUM Press
UUM Press, founded in 1988 as a department of Universiti Utara Malaysia, is a dedicated and dynamic scholarly publishing house that has published over 600 books, the majority of which are also available on ScienceOpen.
UUM Press publishes interdisciplinary and research-based titles in business management, accounting, information technology, education, communication, and the social sciences and humanities. Discover the diversity of their titles in the collection dedicated to the books published by UUM Press.
UWP Books
University of Westminster Press is another distinguished publisher, which has a diverse offering of open access interdisciplinary book titles in media and communication studies, law and the senses, social theory, politics and history, internet studies, education, and philosophy.
The University of Westminster Press provides its authors a high-quality open access publication route for journals, edited books, policy briefs, and single-author monographs and, where possible with accompanying data. Our aim with our academic publishing is to achieve the widest and most cost-effective possible dissemination of research via a transparent multi-format medium.
Can you read them all?
While we are continuously improving our services and including new solutions for book publishers, we invite you to discover the wide range of book collections and the available titles on ScienceOpen.
4.4 million books might be difficult to read, but they can help you as a researcher not only to broaden your knowledge but also to share with other peers and colleagues the advantages of having all the titles that might come in handy in one place.
Discover today our book collections and join us on social media by promoting your favorite titles!
And if you are a publisher interested in our services, do not forget to get in touch!