ScienceOpen's Monthly Digest – April 2022
Welcome to April's monthly digest, where we provide you with the most recent updates on new publishers and journals that have joined our platform, as well as brand new collections that may support researchers and editors in their scientific work.
ScienceOpen puts your research in context within a network of 76 million articles, including over 25.000 journals and 29 million authors.
April has been a busy month for us, with publishing events returning to a physical format, new book collections featured in our discovery network, and a constant push to make Science more accessible to all.
ScienceOpen at London Book Fair!
Our CEO, Stephanie Dawson, and our Global Business Development Director, Stuart Cooper, attended the London Book Fair, one of the world's largest publishing events, which brings together publishers and dealmakers, copyright experts, and other professionals from the print, audio, TV, film, and digital publishing landscapes.
Stuart and Stephanie had the opportunity to meet with many publishers and presses from around the world, updating them on some key developments at ScienceOpen, particularly our new Books collections and the technology we introduced for Books metadata (BookMetaHub), as well as catching up on other new developments from Scholarly Publishing partners.
It was wonderful to be able to attend London Book Fair in person this year. We had 3 days packed full of meetings, an ALPSP dinner and a SSP networking evening – it was great to meet both long-standing friends and make some new contacts too! We now look forward to working more with our existing clients and on-boarding some new ones too! Next stop, more in-person meetings such as SSP in Chicago and, of course, Frankfurt Book Fair!

Stuart Cooper
New book collections!
In April, ScienceOpen worked closely with Peter Lang Group to present a glimpse into the publisher's editorial program and rich content in a featured collection, with titles available in both English and Spanish. From research monographs and journals to student textbooks and Open Access publications, the Peter Lang Group is dedicated to the global dissemination of academic research.
These new book titles will be adding valuable insights not only to our book network but also to our multilingual content, thus making research more accessible for the diverse audiences that use ScienceOpen in their line of academic engagement.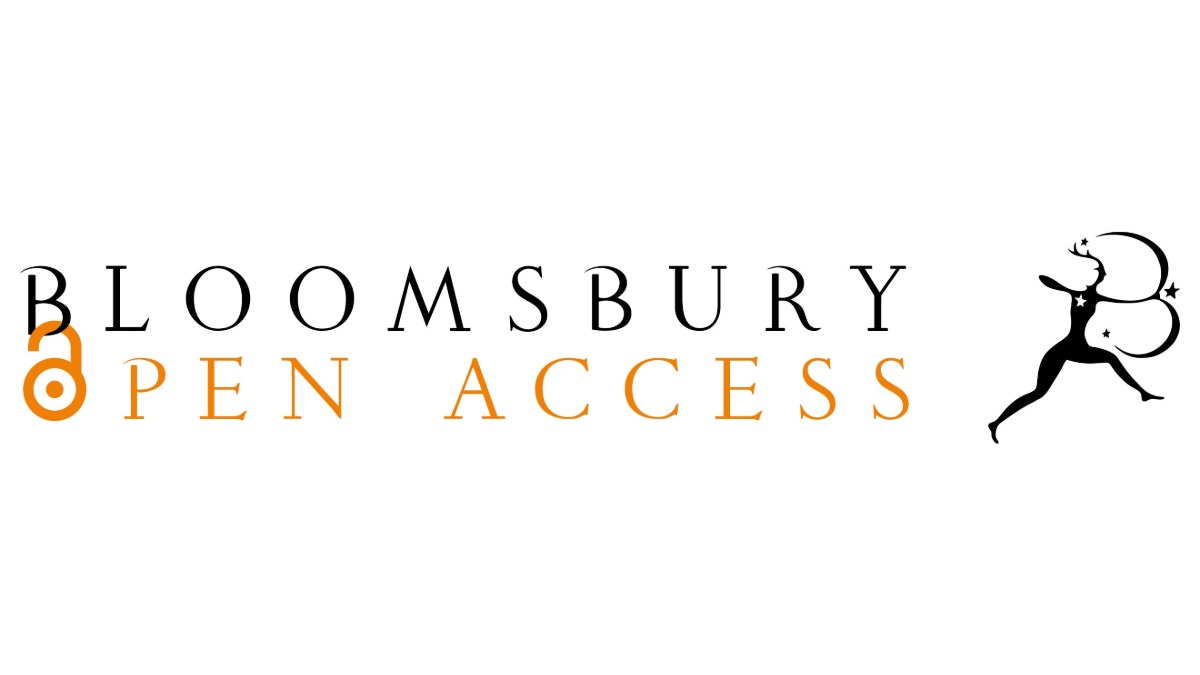 Bloomsbury Academic, another book publisher that joined our network in April, has added high-quality content to our book collections, including new open access book and book chapter titles.
Bloomsbury has one of the most extensive open access book portfolios, with hundreds of titles available through a rapidly expanding program that is committed to evolving as well as adapting to change as the demand for open access grows.
Bloomsbury Academic is committed to the broadest possible dissemination of research through its open access publishing program, while also providing subject expertise and professional publishing services to authors, funders, and institutions.
Books, books, and more books!
ScienceOpen can host open books in an interactive environment with state-of-the-art SEO, long-term archiving with CLOCKSS, and integration with ORCID, Crossref, and more. We offer institutions, independent publishers, university presses, and researchers cutting-edge technology as well as a variety of publishing solutions and services.
While we welcome our new book publishers, don't forget to check the latest titles in our other book collections, featuring many interesting book and book chapter titles like:
Sustainable History Monograph Pilot
#ExploreSDGs campaign
This month, we launched a new campaign to promote research available on ScienceOpen that contributes to the advancement of the United Nations' Sustainable Development Goals and 2030 Agenda.
Our first explored goal was SDG16, which promotes peace, justice, and strong institutions, with a wide variety of research, ScieceneOpen collections, and publishers focusing on topics related to SDG16 and all of its targets. Learn more in our blog post and join the campaign on Twitter using the hashtag #ExploreSDGs.
Get in touch with ScienceOpen
If you would like to join our ever-expanding network of over 76 million titles, feel free to contact anytime Stuart Cooper to learn more about our publishing solutions.
Follow us on Twitter @Science_Open to stay up to date on news, announcements, and new content by Science Open!